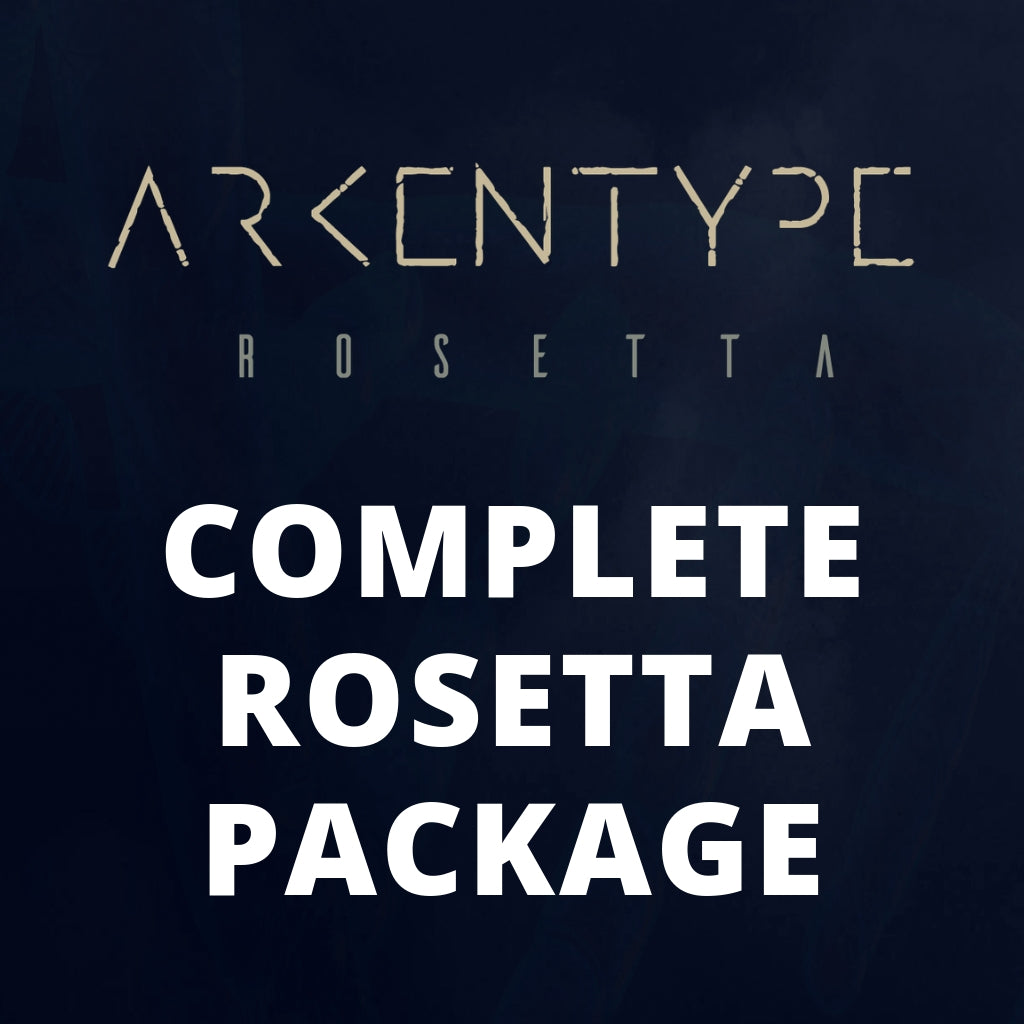 Rosetta Complete Digital Bundle
Sale price
€15,00 EUR
Regular price
€300,00 EUR
Tax included.
Rosetta Complete Digital Bundle
Sale price
€15,00 EUR
Regular price
€300,00 EUR
Rosetta Complete Digital Bundle
Get all digital Rosetta products in a complete package at a discount!
High-quality audio file, stems, multitracks, tabs and sheet music.
Rosetta (High-res .wav-download)
Rosetta in full 48kHz 24-bit WAVE-format.
Stem Pack
Want to make a guitar cover? Do you want the bass louder?  Or are you tired of Simen's stupid drum parts!? Take full control over every instrument with this stem package. Mute, solo or increase/decrease any instrument on Rosetta. Mixed by the one and only Adam «Nolly» Getgood. Comes with song info midi file, so you can drop it right into your DAW with the correct tempos and time signatures.
RAW Multitracks Pack
Get the exact same files we gave Nolly to mix Rosetta, and make your own mix. Nothing more, nothing less. We will share every mix that is made. Drums recorded and engineered by Simen Sandnes at Terrabitt Productions. Guitar and Bass engineered and recorded by Øystein Wangen. Keys engineered and recorded by Johan Bakken, Vocals engineered by Andreas Røshol.
Rosetta Guitars, Bass and Drums Transcriptions
Note for note transcript of Øystein's guitar parts, Kjetil's bass part and Simen's drum part on Rosetta, perfect if you want to get a good overview of the parts, time signatures, and rhythmical construction. Transcribed by Simen Sandnes, Kjetil Hallaråker and Øystein Wangen. Includes a Guitar Pro-file and PDF-files.